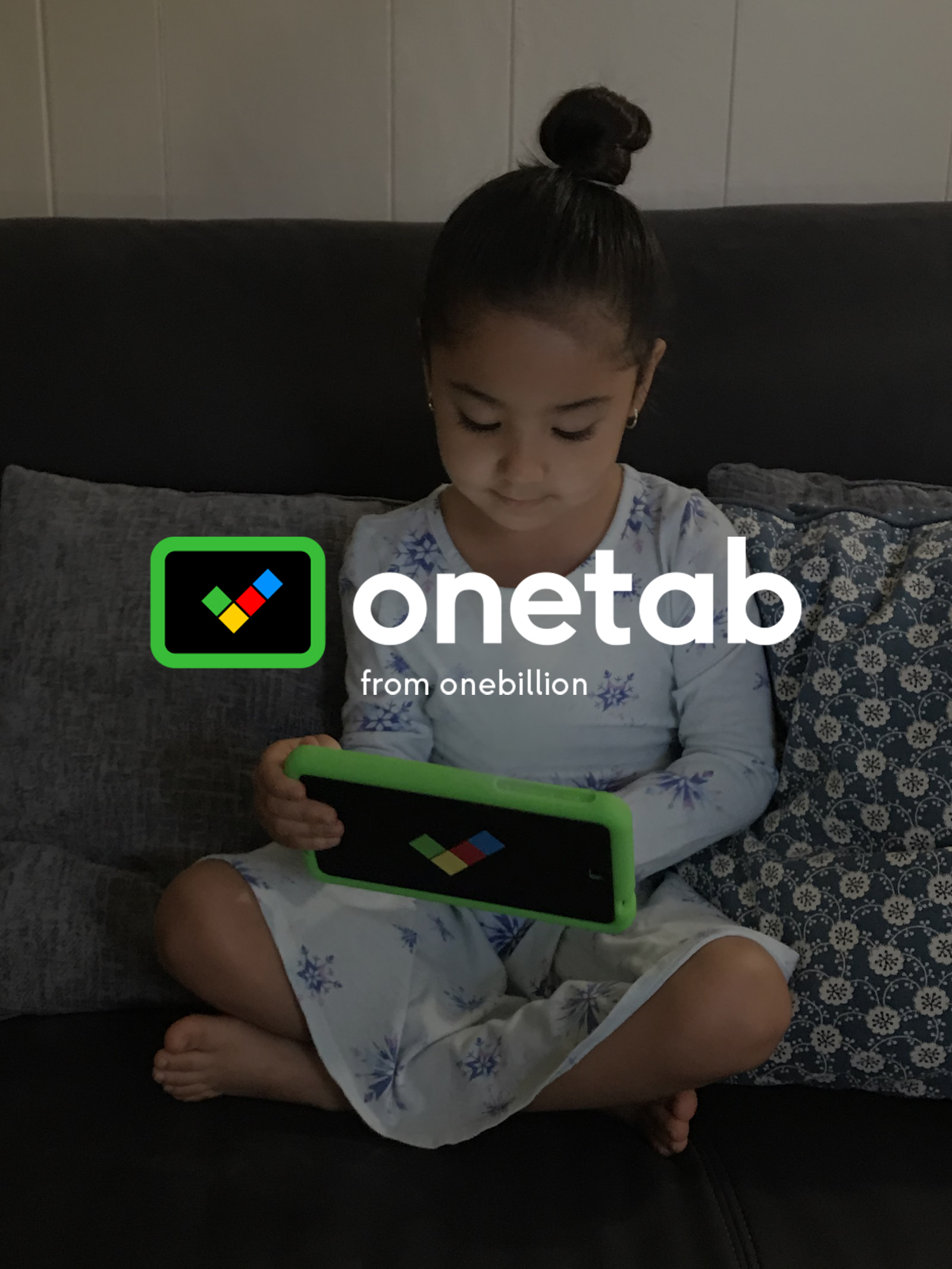 What is onetab?
A pre-loaded device with math, reading, and writing content designed for Pre-K to 2nd grade students to safely use without the need for wifi or a parent/teacher help.
In just 40 minutes a day, students engage with personalized Math and ELA lessons designed for their abilities and needs.
This supplemental solution can work for remote learning, blended learning, and in-person instruction.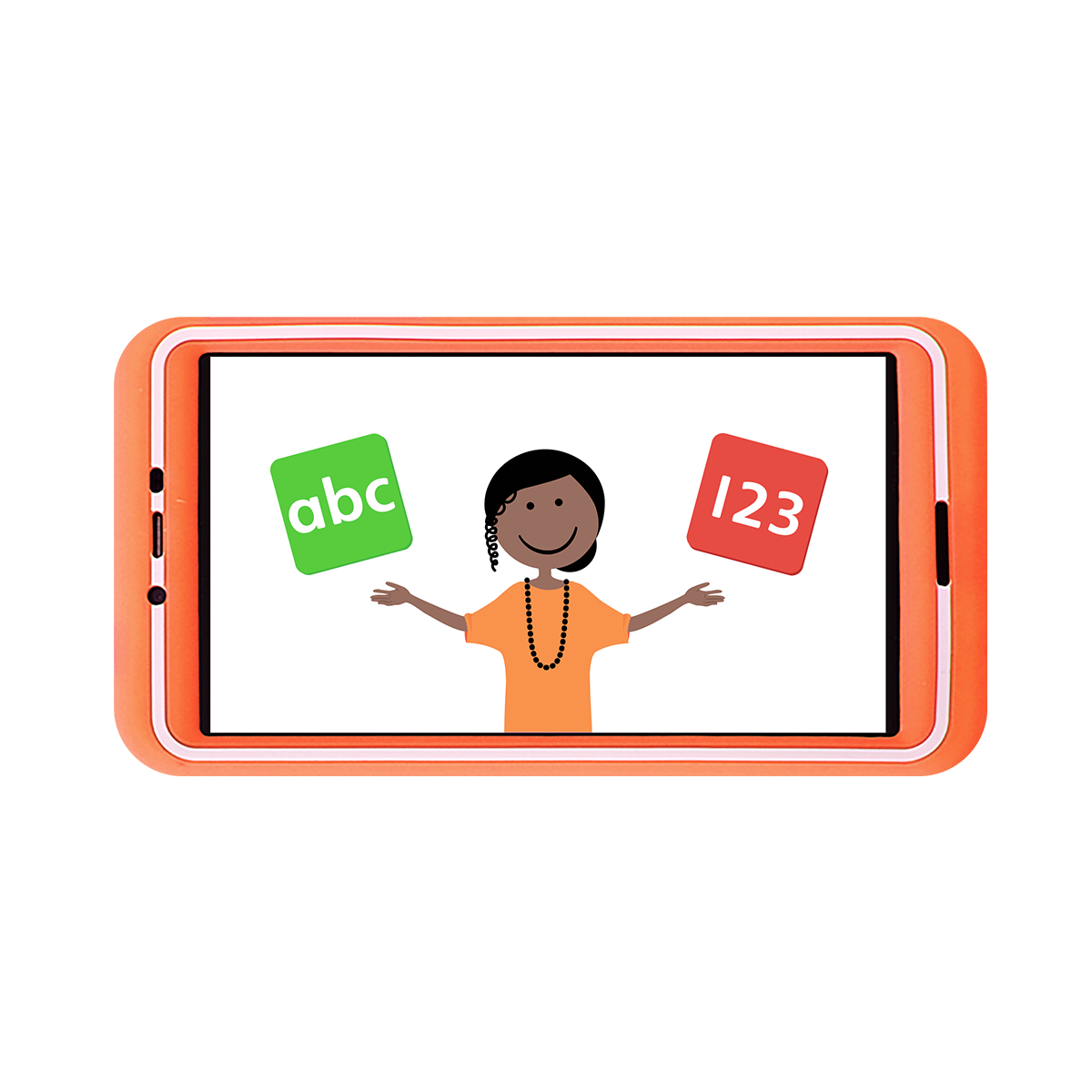 How does it work?
onetab was designed with young learners in mind:
Contained courseware keeps students safe and on task
No wifi or software updates needed
Durable safety bumper and water-resistant case
Plug-and-play model with no adult guidance required
Engaging teacher, interesting stories, and colorful graphics
Interested in learning more about onetab?
Contact us
Each session teaches literacy and numeracy, based on a quick diagnostic.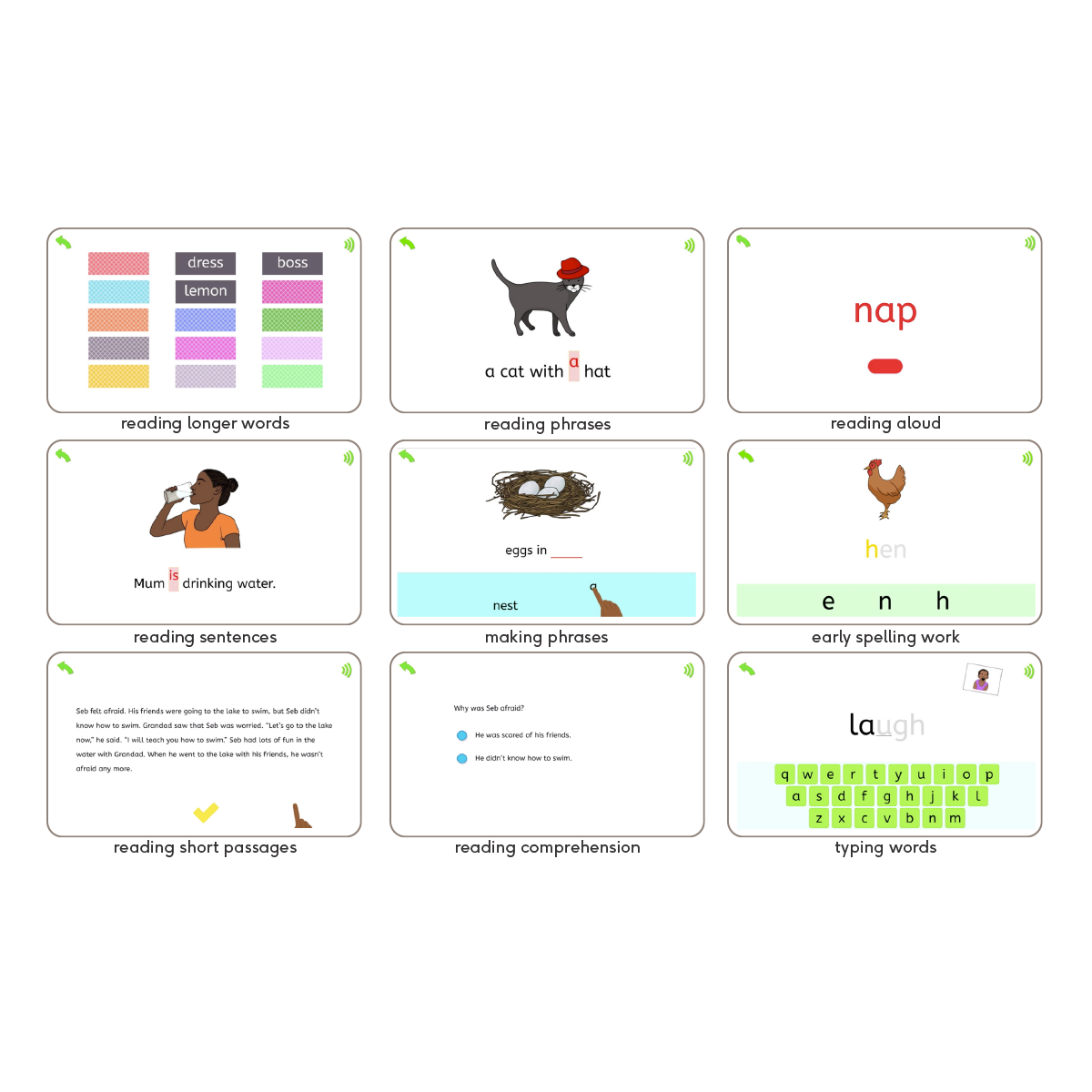 Literacy:
Based on the Science of Reading, onetab develops students to identify letters, spell words, create sentences, and read independently.
Rich library of over 300 stories featuring diverse characters, locations, and cultures.
A library filled with over 300 stories offers 7 different story modes. These diverse texts provide mirrors and windows into other cultures.
---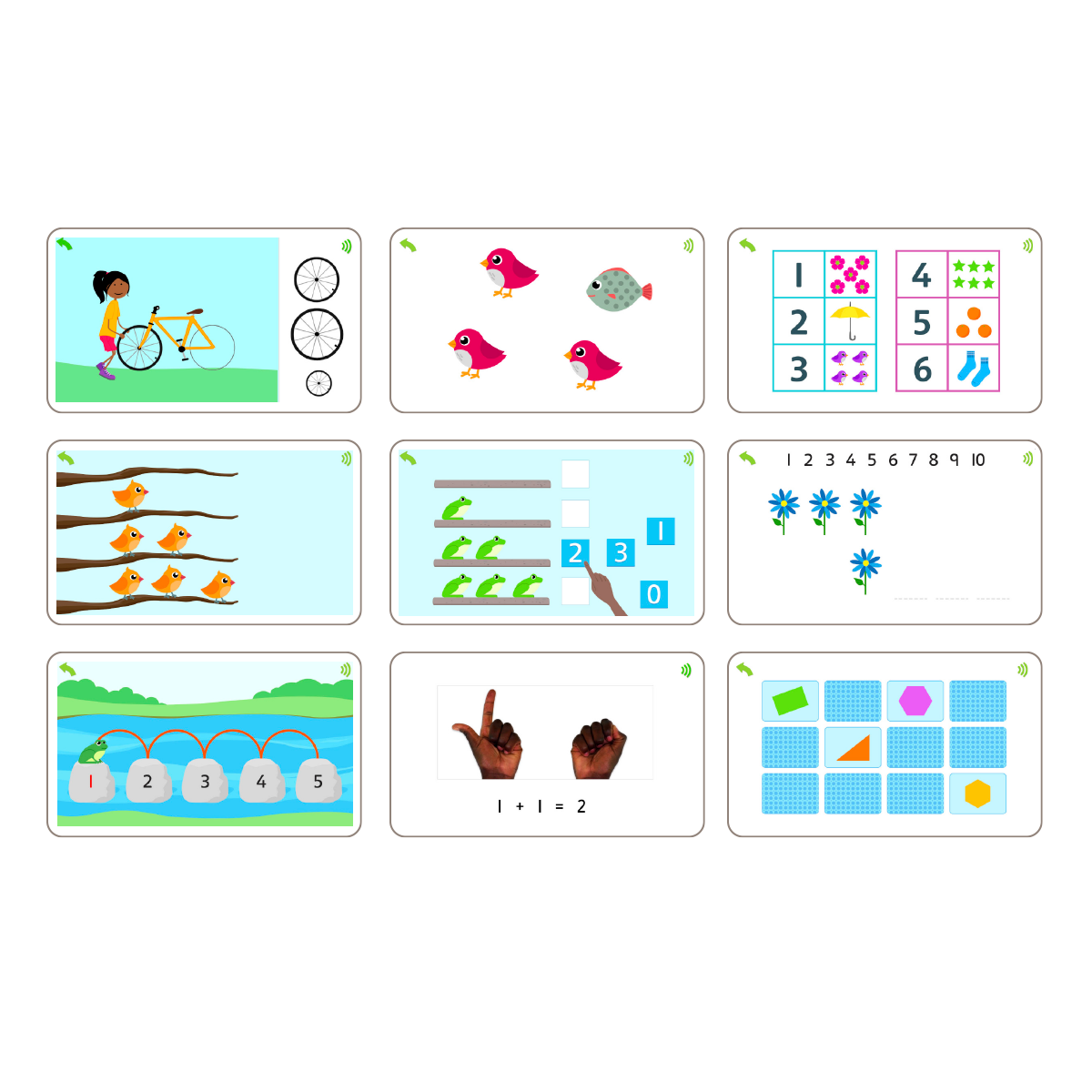 Numeracy:
Work in the numeracy section builds on itself slowly and carefully, by tackling concepts in stages.
Over time, children experience numbers in different ways to solidify their understanding and to gain tools that will help them in different scenarios.
About onebillion
London-based non-profit, onebillion, has been working since 2014 toward their goal of one billion children numerate and reading in their own language. As a result, they've developed onetab.
A winner of the 2019 Global Learning XPRIZE backed by Elon Musk, onebillion has previously launched successful onetab programs in Malawi and Uganda making the U.S. the third country to gain access to the preloaded tablets.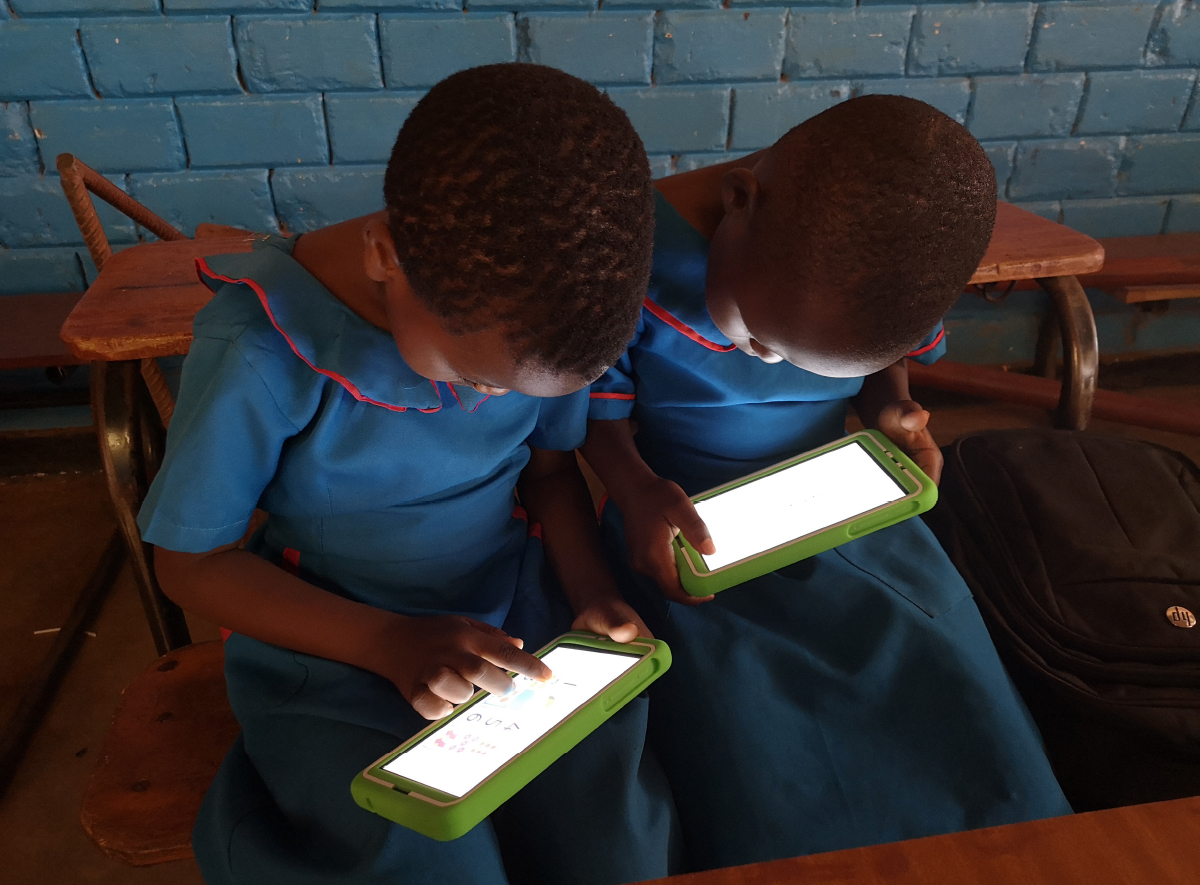 All Kids Deserve Access to Efficacious Solutions
Nonprofit group Imagine Worldwide conducted an 8-month randomized controlled trial (RCT) in Malawi during the 2018–19 school year to test the efficacy of the software with 674 learners ages 6–10 years old.
Over the 8-month period two Malawi government schools produced the following results:
Statistically significant positive effect on overall gains in literacy, with an effect size of .34 standard deviations. Translated into gains of 5.3 months of additional literacy learning over control group.

Positive effect in reading comprehension (.25 standard deviations) and targeted literacy subskills (ranging from .16 to .20). Translated to 3.9 months of additional reading comprehension learning over control group

In math children saw gains of .29 standard deviations. Translated to 4.5 months of additional reading comprehension learning over the control group.

Literacy and math gains were consistent across genders and age groups.

---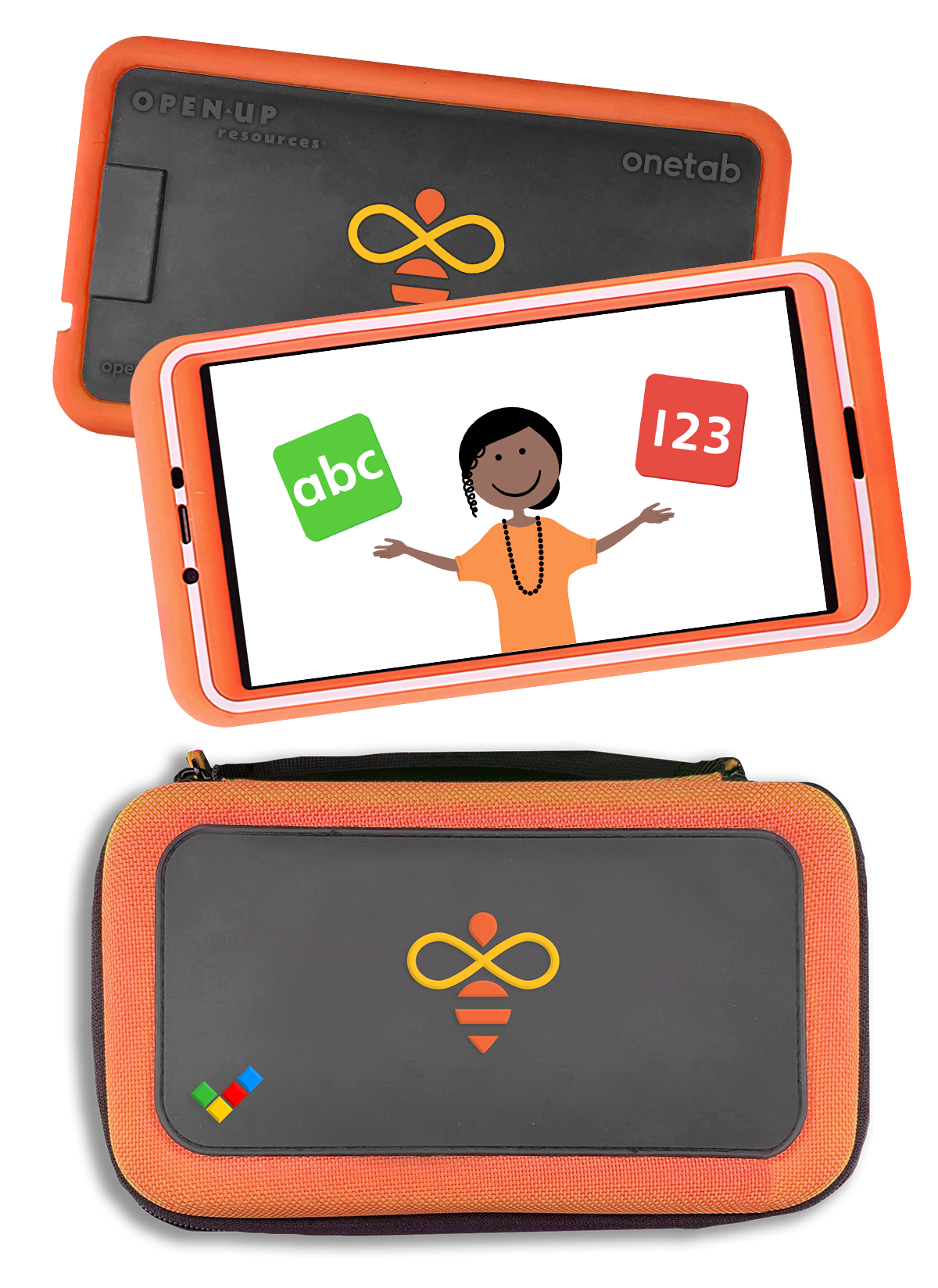 Easy Access for Our Youngest Learners
onetab brings reading, writing and math foundational skills to PK–2nd graders, for whom this knowledge is critical.
Just switch the device on, and it's ready to go. onetab has been designed with affordability in mind and with adjustments to improve battery life for sustainability. Its protective bumper:
Withstands consistent use
Is comfortable for small hands
Amplifies sound in busy environments
Keeps it cool in hot climates
The screen protector and custom carrying case help keep onetab safe from inevitable accidents. The device also comes with a charger.