Built upon abundant literacy research, and designed to make excellent instruction and differentiation easier.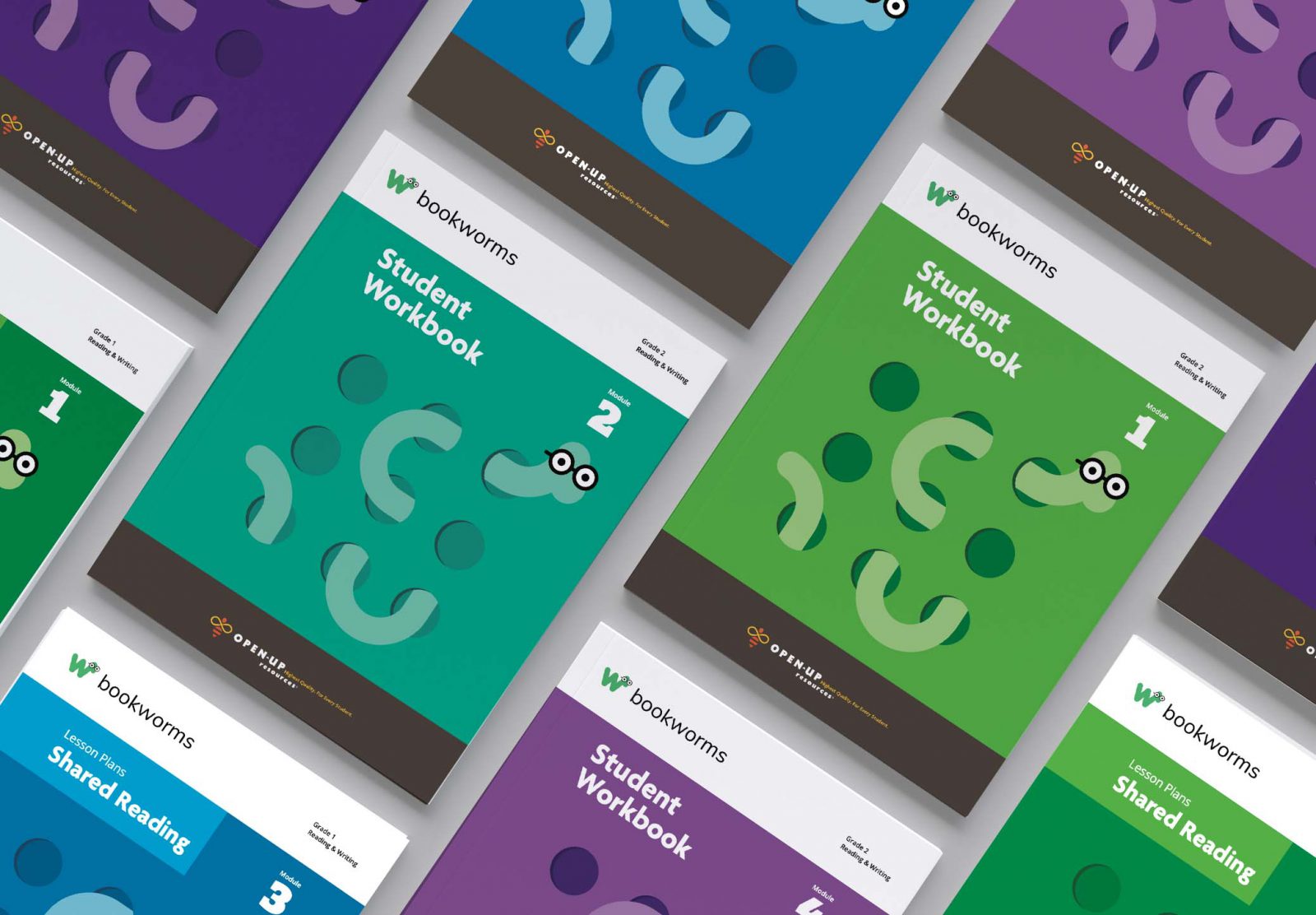 Producing best-in-state student gains on PARCC, SBAC, and Georgia Milestone assessments.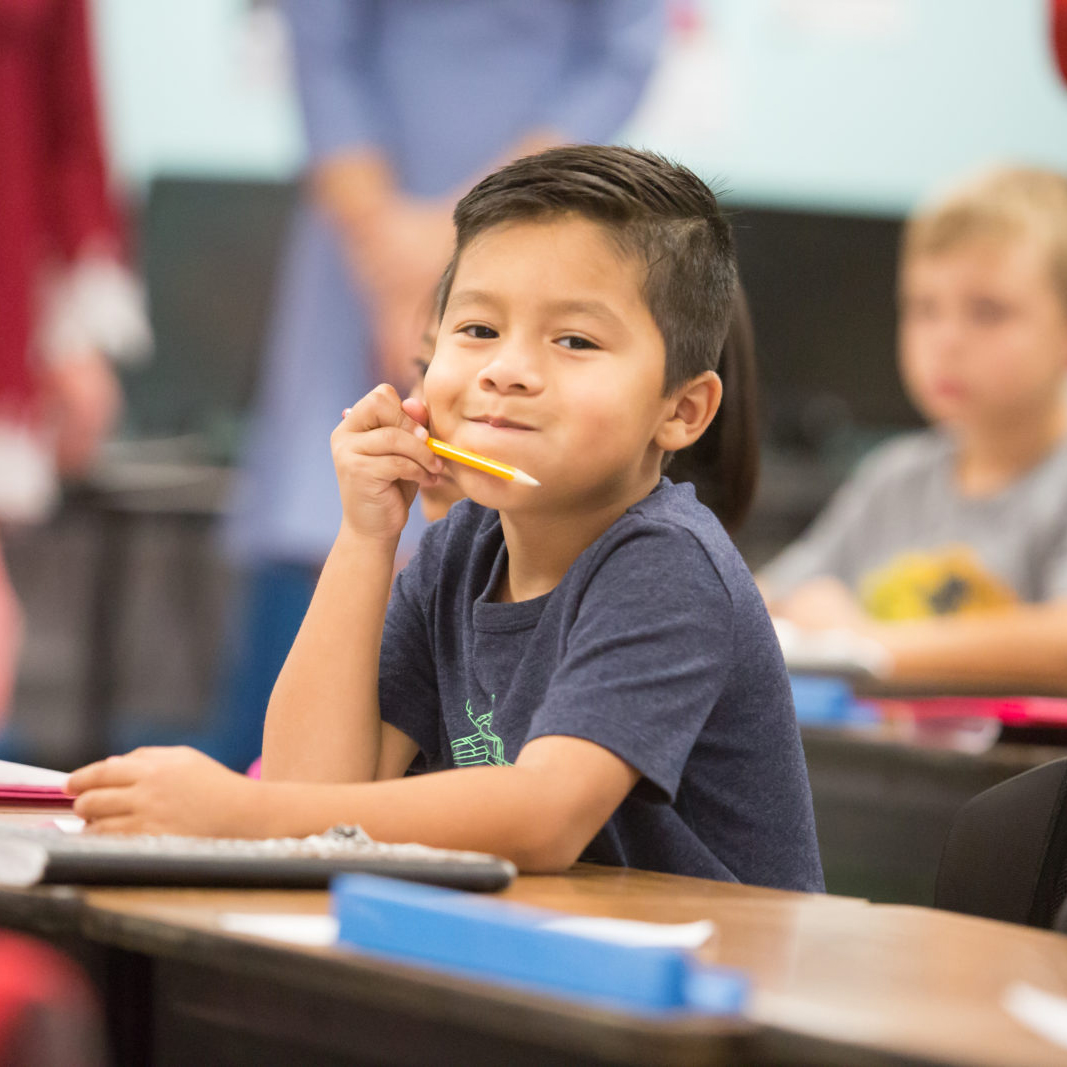 Why Bookworms K–5 Reading and Writing Is Effective:
Evidence-based pedagogy
Designed for differentiation
Built to increase vocabulary acquisition
Created around full texts on multiple topics
Straightforward differentiation toolkit
What Sets Bookworms K–5 Reading and Writing Apart?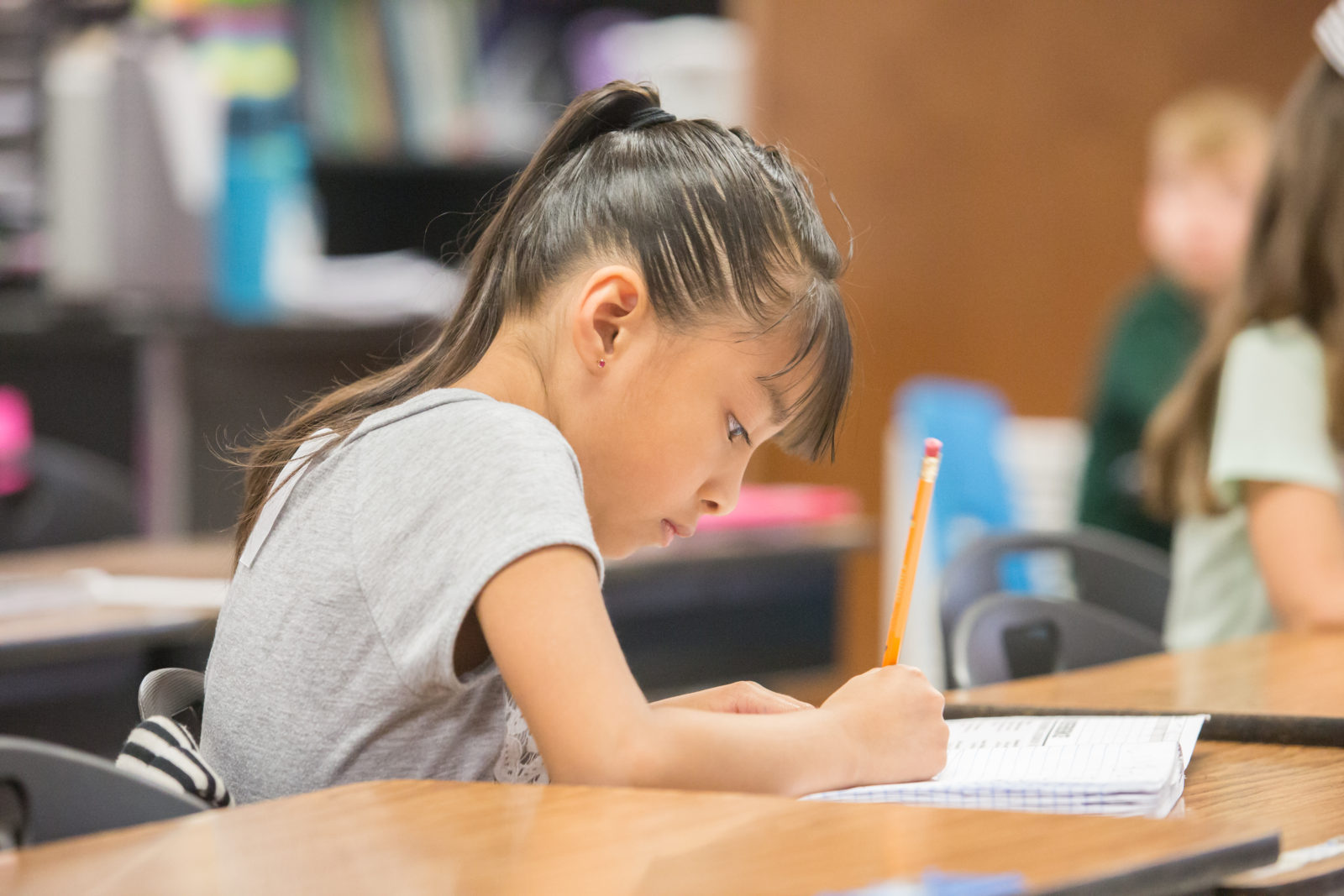 Straightforward and beautifully simple routines
Evidence-based routines enable teachers and students to focus on building foundational skills, fluency, comprehension, and knowledge.
---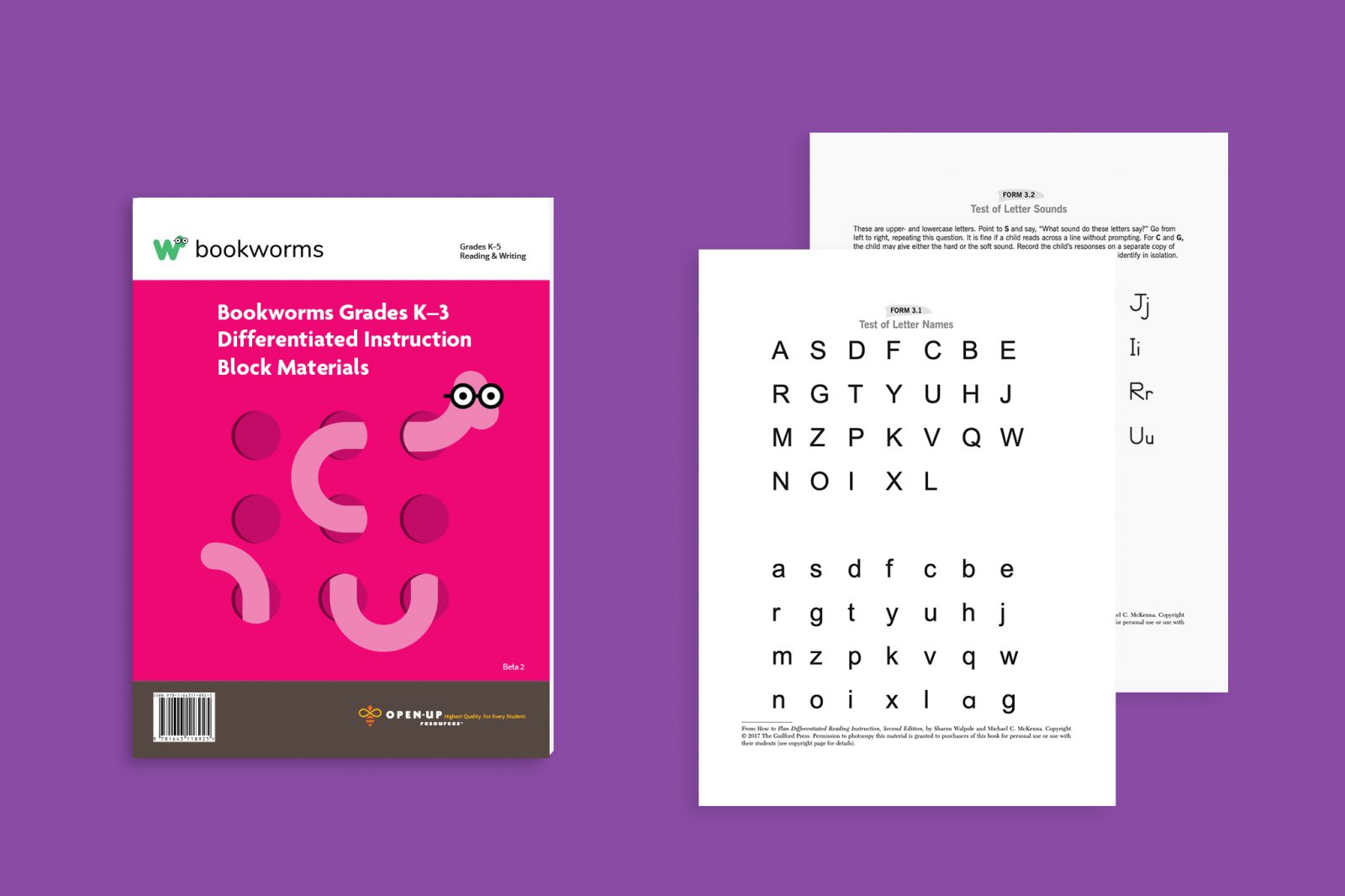 Teacher-friendly differentiation toolkit for tailored instruction
Screening and diagnostic assessments ensure all students get what they need to meet or exceed grade-level.
---
Embedded supports for intervention and remediation
Using reading diagnostic data, teachers sort students into small groups for targeted intervention and remediation.
---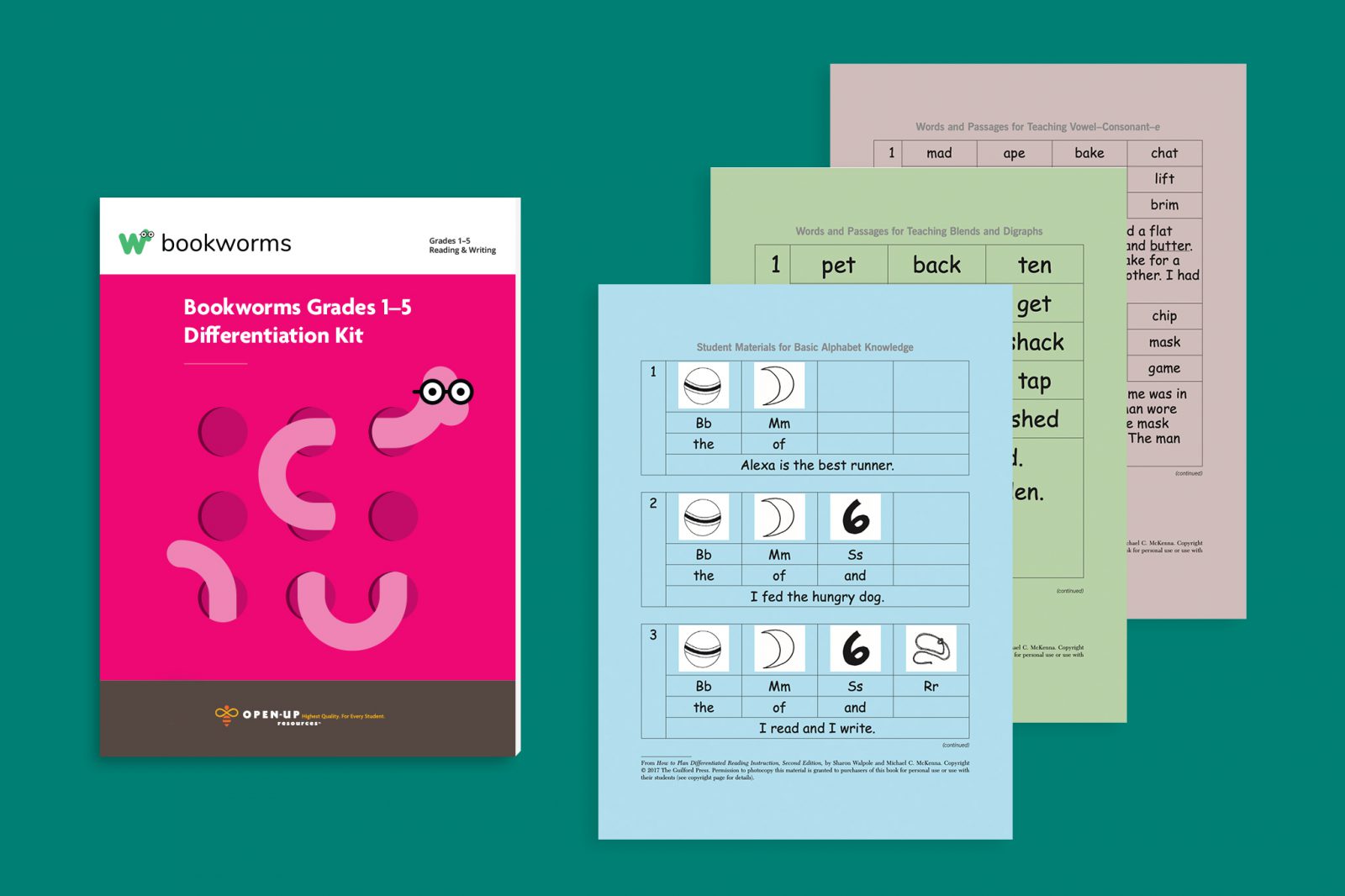 Differentiated foundational skills
Bookworms differentiates instruction at the foundational skills level rather than the text level to help students accelerate their reading growth.
---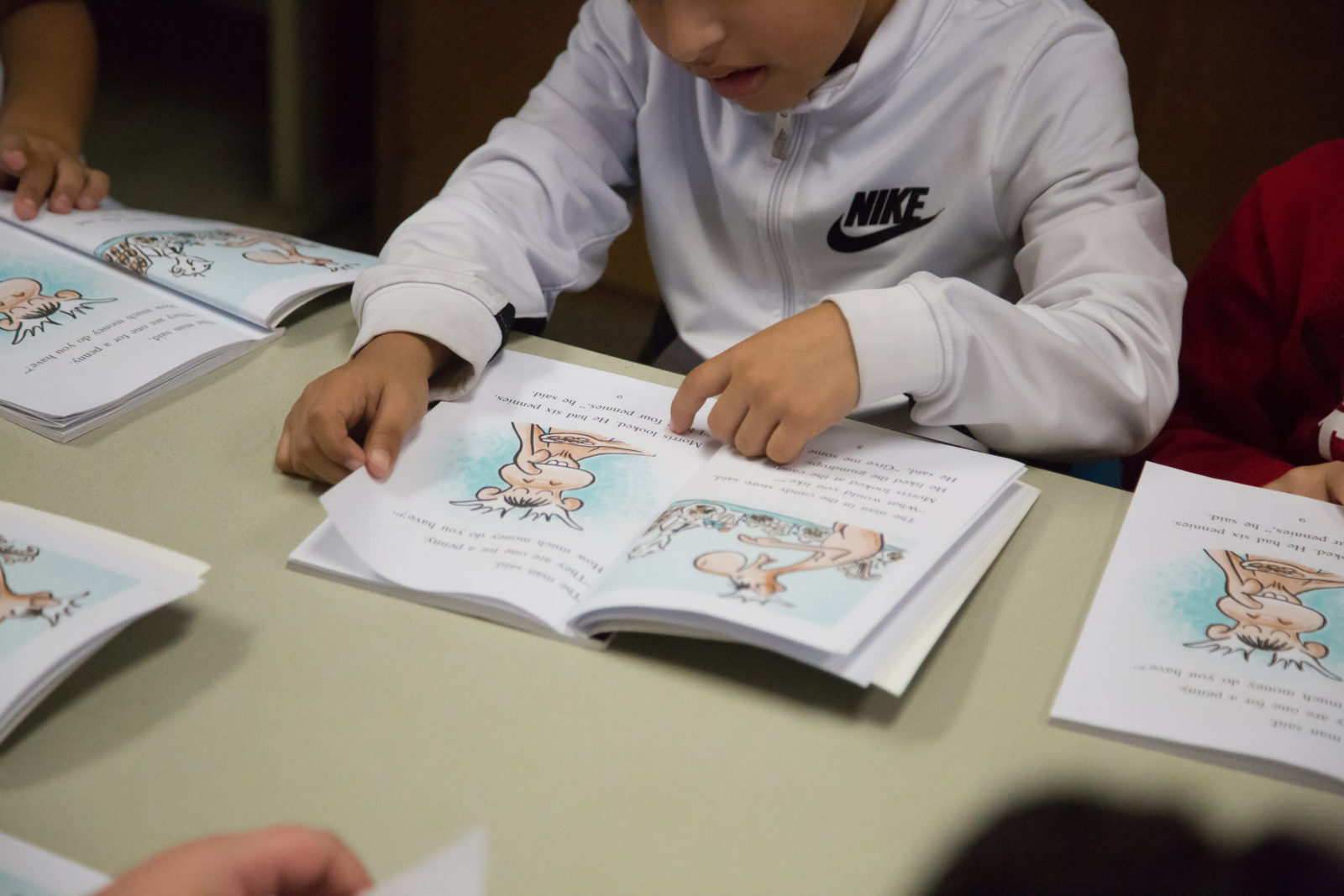 Built around whole texts
Students build knowledge and learn vocabulary by reading a wide range of themes and topics.
---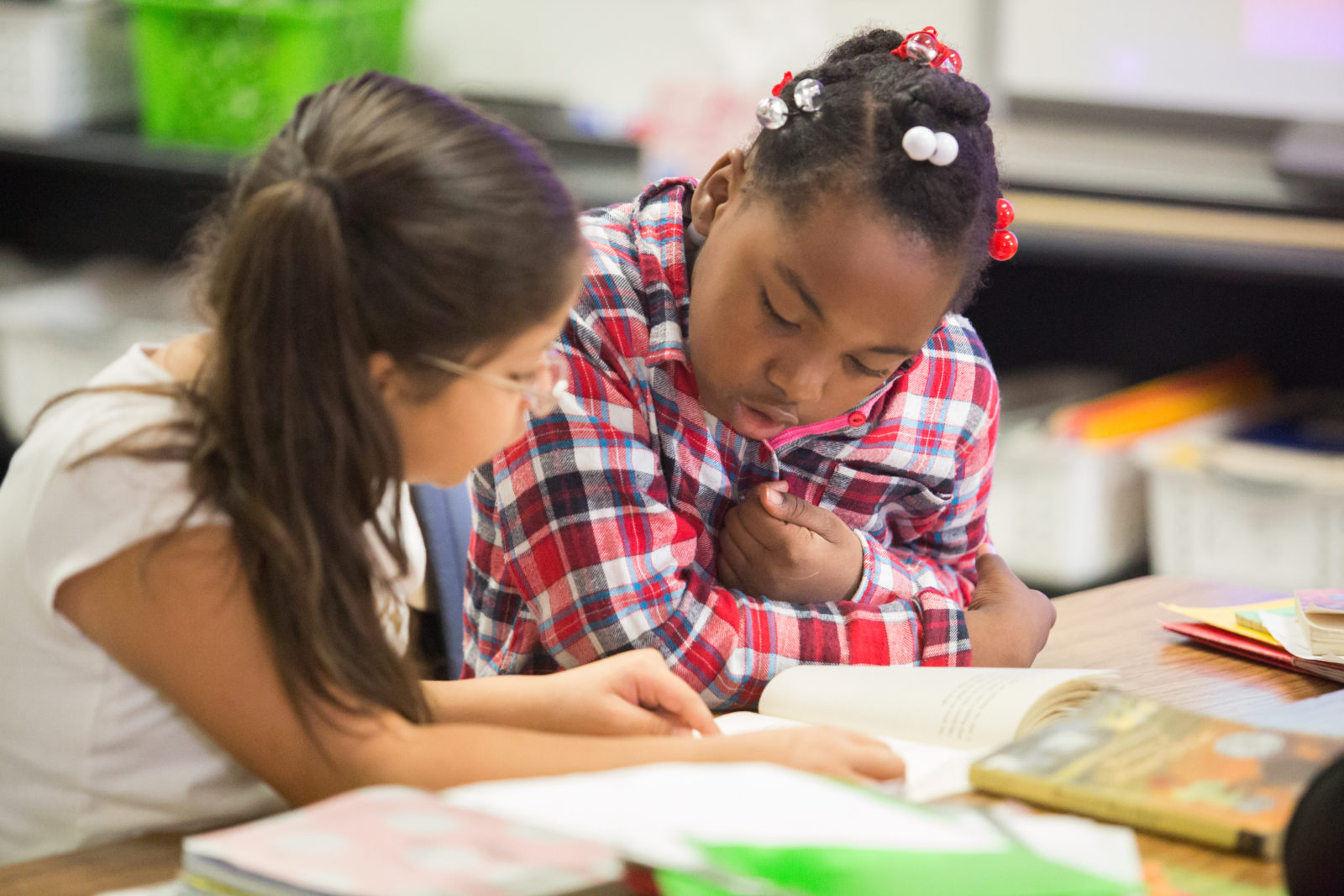 Designed to maximize vocabulary acquisition
Fosters incidental vocabulary acquisition by ensuring kids hear, read, and speak a high volume of words every day.
Openly accessible as a digital program. Sign up below to access the curriculum digitally.
Bookworms has transformed our understanding of how kids learn to read, and elevated our capacity to provide great instruction.

Becky Neubert
Principal, Seaford Central Elementary
Implemented in Three Daily Blocks, Bookworms consists of three 45-minute segments that can be scheduled in any order:

English Language Arts
Teachers read above-grade level text, modeling inferential thinking and comprehension strategies.
Focused grammar instruction and related written responses require students to write about what they're reading.

Shared Reading
Students read grade-level texts out loud with support of the teacher to foster fluency, vocabulary, and comprehension.

Differentiated reading instruction
Teachers use assessments to group students and provide targeted instruction to help them excel.
Quality Professional Learning Is the Essential Ingredient.
We tailor professional learning and support recommendations to each district's schedule, staffing, and delivery needs. In addition to our curriculum-embedded professional learning content, we offer:
On-site introduction to routines, pedagogy, and design of materials
Workshops devoted to modeling and supporting practice change
Facilitation of peer-supported work, activating PLCs to build district capacity
Virtual support via a comprehensive PD video library
Ongoing, in-person coaching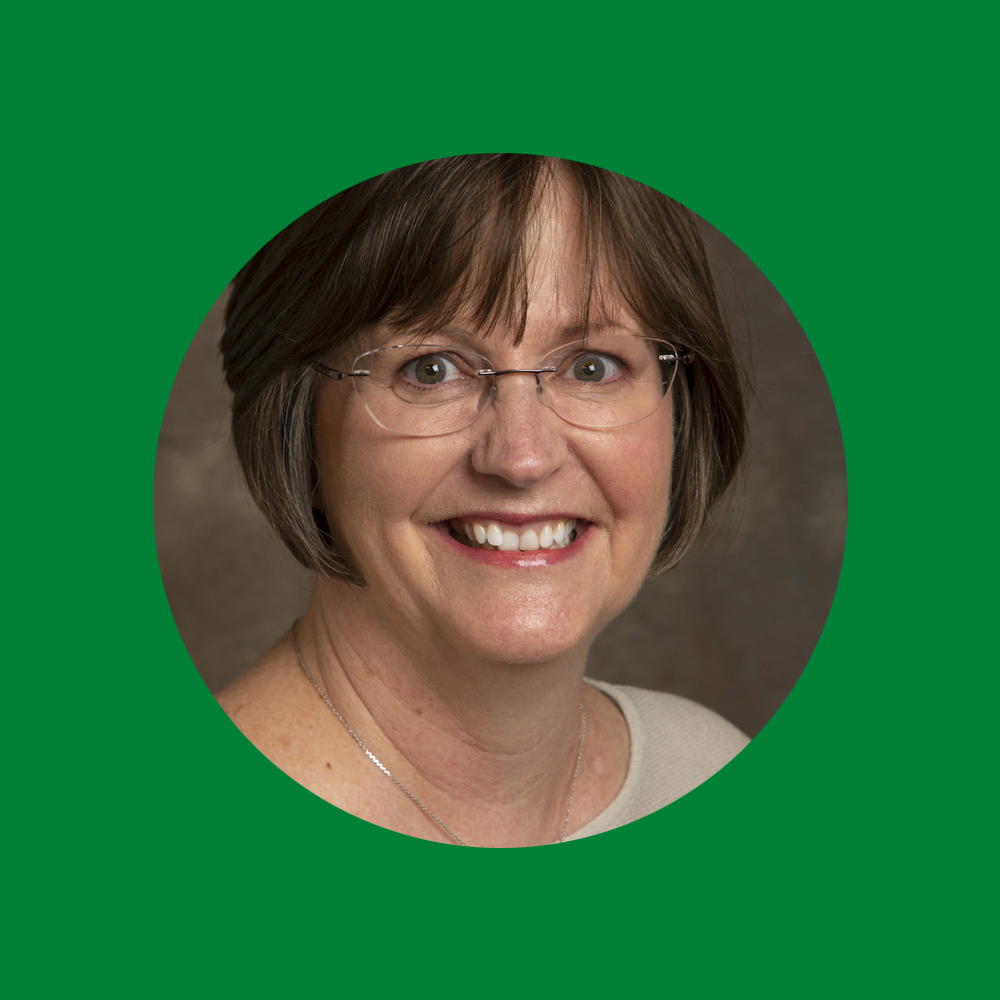 Meet the Expert Author
Bookworms K–5 Reading and Writing was developed by Dr. Sharon Walpole with the support of the University of Delaware. Bookworms is designed with best-practices from literacy research and has generated impressive results for improving student achievement.
Available in Print and Digital – Request a Sample
We gladly provide samples of the materials to districts considering ELA programs for the upcoming school year. For smaller orders, visit our shop.