Join a Chat
Our monthly PLC meetings are a great place to get just-in-time support for this school year. The Open Up Resources K–12 Math Community Coaches will lead us as we discuss important grade-level concepts, as well as collaborate and engage in some tasks together!
All meetings are from 7:30–8:30 PM Eastern via Zoom. You can find this month's Zoom links, dates, and topics below.
September 21 – Amplifying Discourse with Open Up Resources (Zoom link)
Watch a Recording
Catch all of our recorded PLC meetings by requesting access here.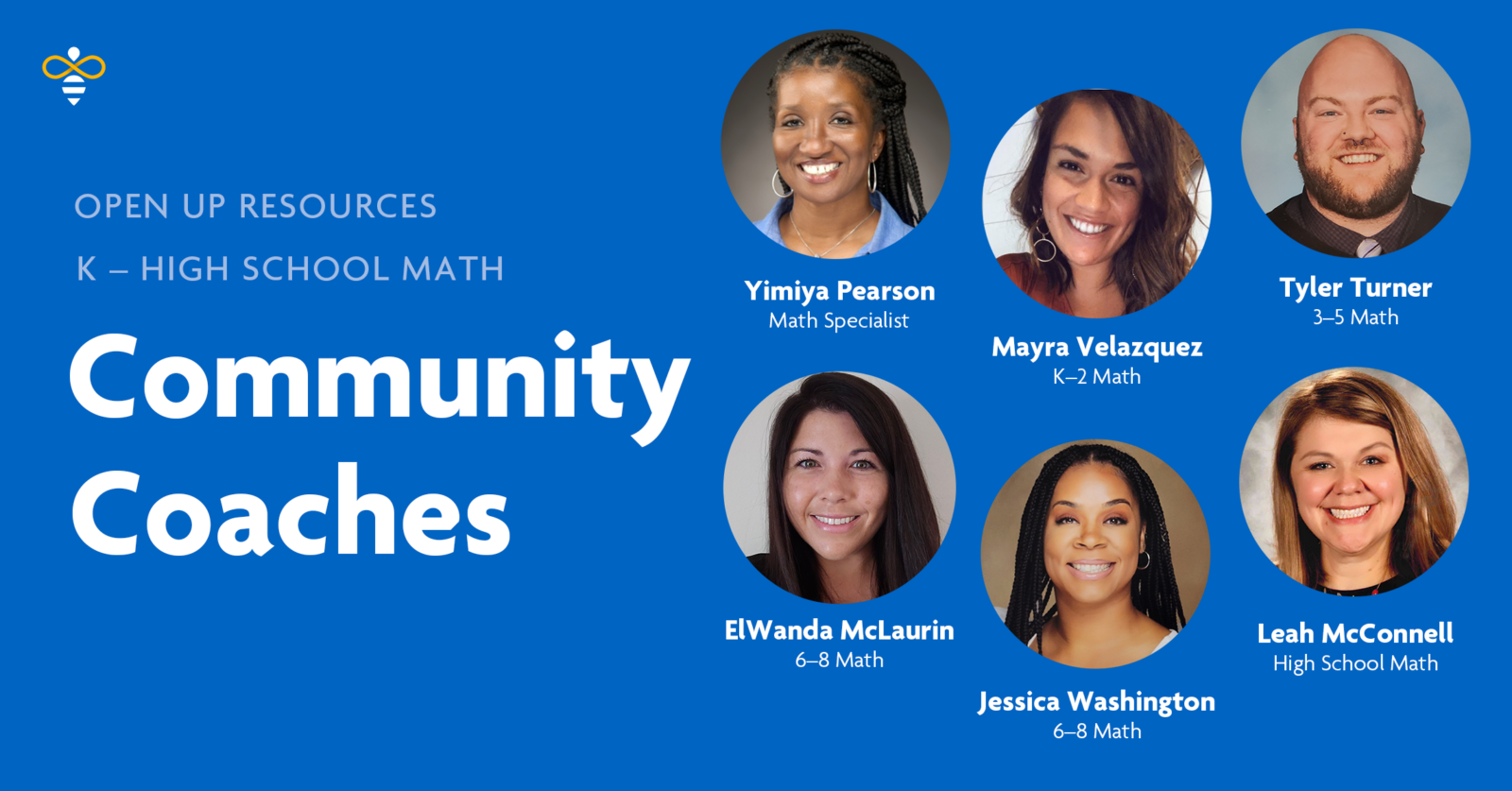 Speakers
Yimiya Pearson
Open Up Resources Lead Community Coach
Mayra Velazquez
Open Up Resources K–5 Math Community Coach
Tyler Turner
Open Up Resources K–5 Math Community Coach
ElWanda McLaurin
Open Up Resources 6–8 Math Community Coach
Jessica Washington
Open Up Resources 6–8 Math Community Coach
Leah McConnell
Open Up Resources High School Mathematics Community Coach