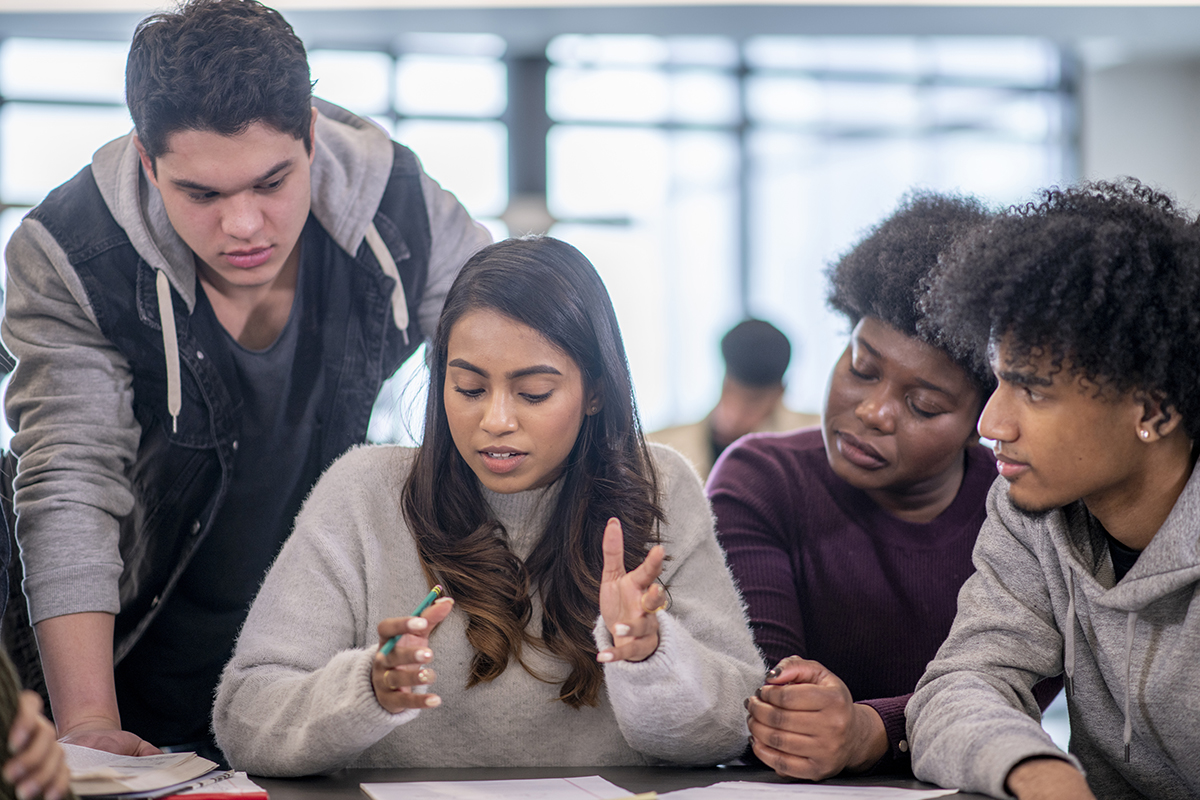 All of our K-12 math curricula include:
Student Materials; print & web
Teacher Materials; including unit plans, lesson plans, digital and print assessments
Scope & Sequence Integrated, lesson-specific supports for ELLs within every lesson
Lesson-level strategies for students with disabilities
Family Resources
To foster success, a comprehensive suite of Professional Learning options is available.
Our Curriculum Products: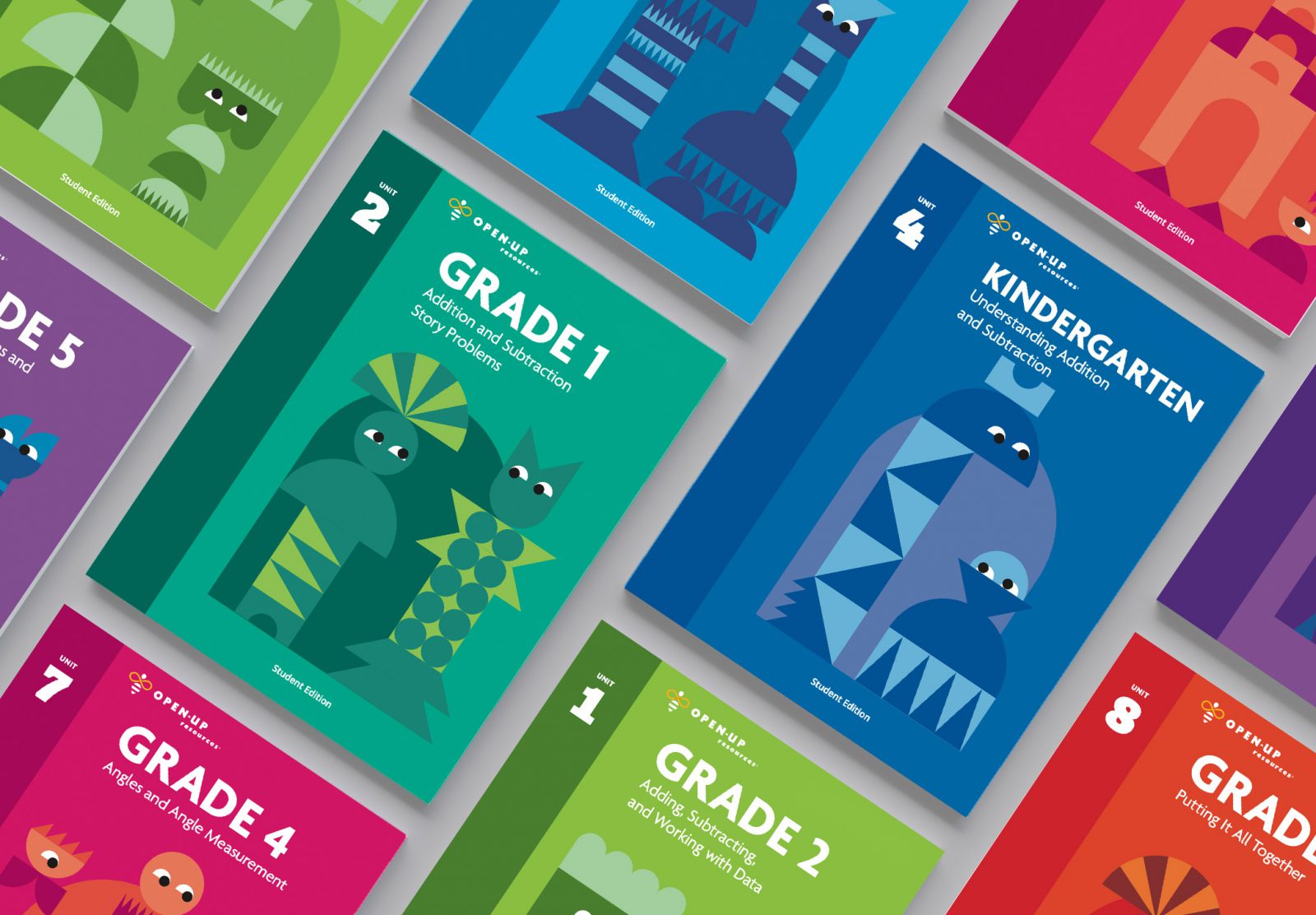 Open Up Resources K–5 Math:
Coherent mathematical story across units and grade levels
Unit designs with research-based learning trajectories
Rooted in content and practice standards to foster learning and achievement for all
Balance of problem-solving, developing conceptual understanding
Engaging manipulative kits and interactive center activities
Formative and summative assessments
Student journal prompts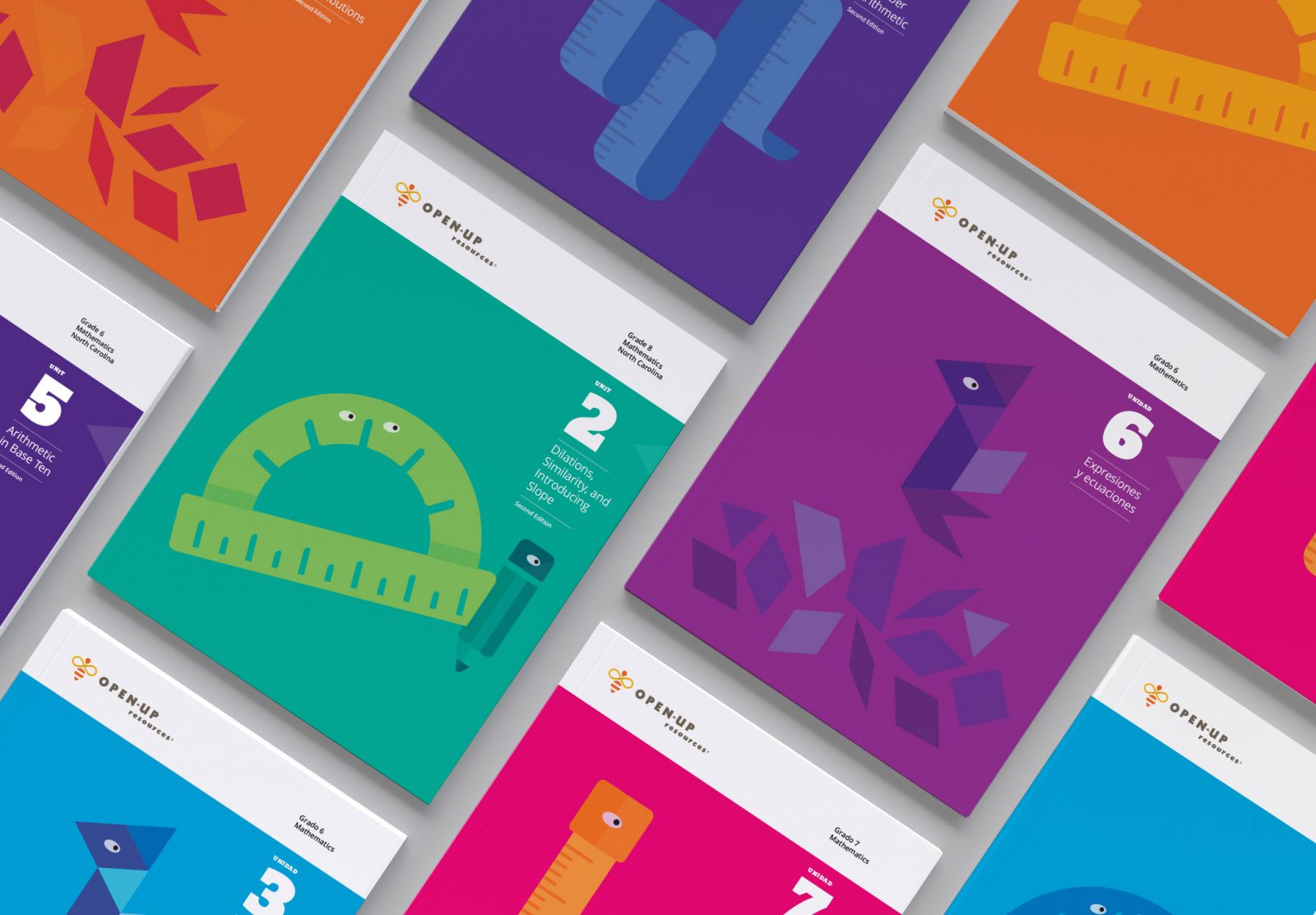 Open Up Resources 6–8 Math:
Mathematical language routines (MLRs) build mathematical thinkers
Lessons facilitate and assess students' ability to communicate mathematical thinking verbally, visually and in writing
Teacher materials facilitate daily, topic-specific professional learning
Content-specific resources for all levels of learners
Fosters the 5 practices for Orchestrating Productive Mathematics Discussions
'Anticipated Misconceptions' preps teachers to recognize, analyze and respond to common student struggles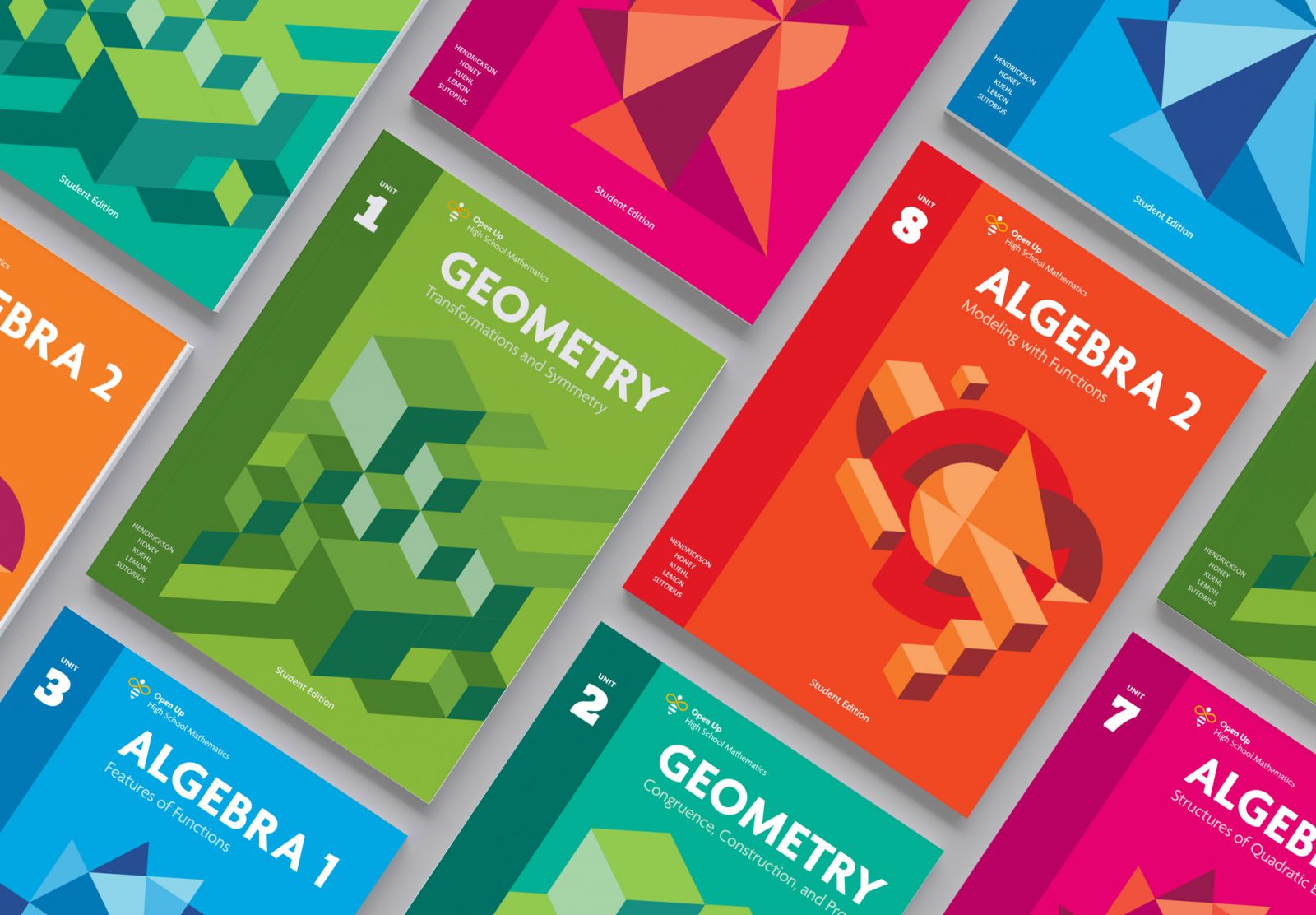 Open Up High School Mathematics:
Fosters rich discussion and deep, conceptual understanding
Built to meet the expectations of College and Career Ready Standards
Task-sequencing supports learning over time
Embedded supports help teachers respond to and advance student thinking
Meaningful problem-solving is based on real word connections
Assessments include standards alignment and tools for considering evidence of student understanding along with student misconceptions.
Supports for Students with Disabilities embedded to promote access for all students
What makes OUR K-12 Math different?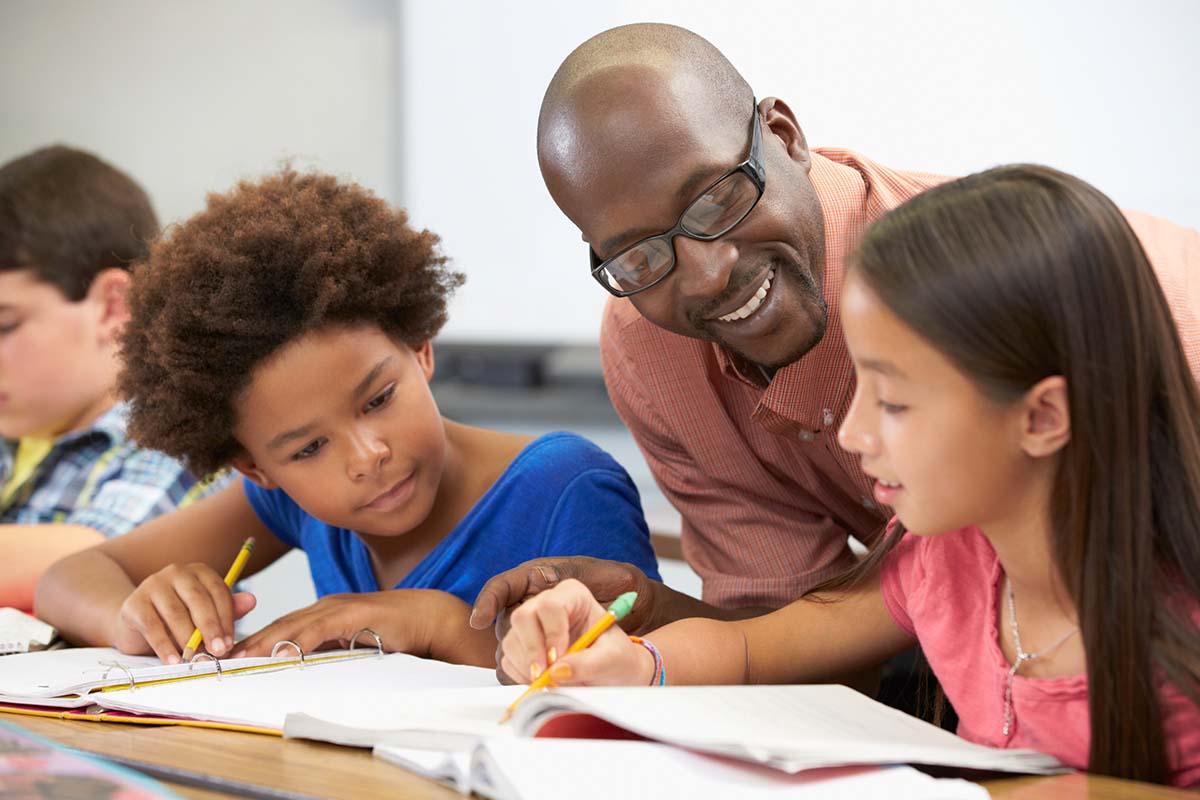 Open Up Resources' core Math curricula are all:
Openly accessible as OER
Top Rated ("All Green") on EdReports
Peer-reviewed and grounded in research
Comprehensive programs featuring teacher materials + supports, student materials, assessments, and evaluation tools
Transitions seamlessly between K-8 to High School with same core principles
Available in print and digital formats
---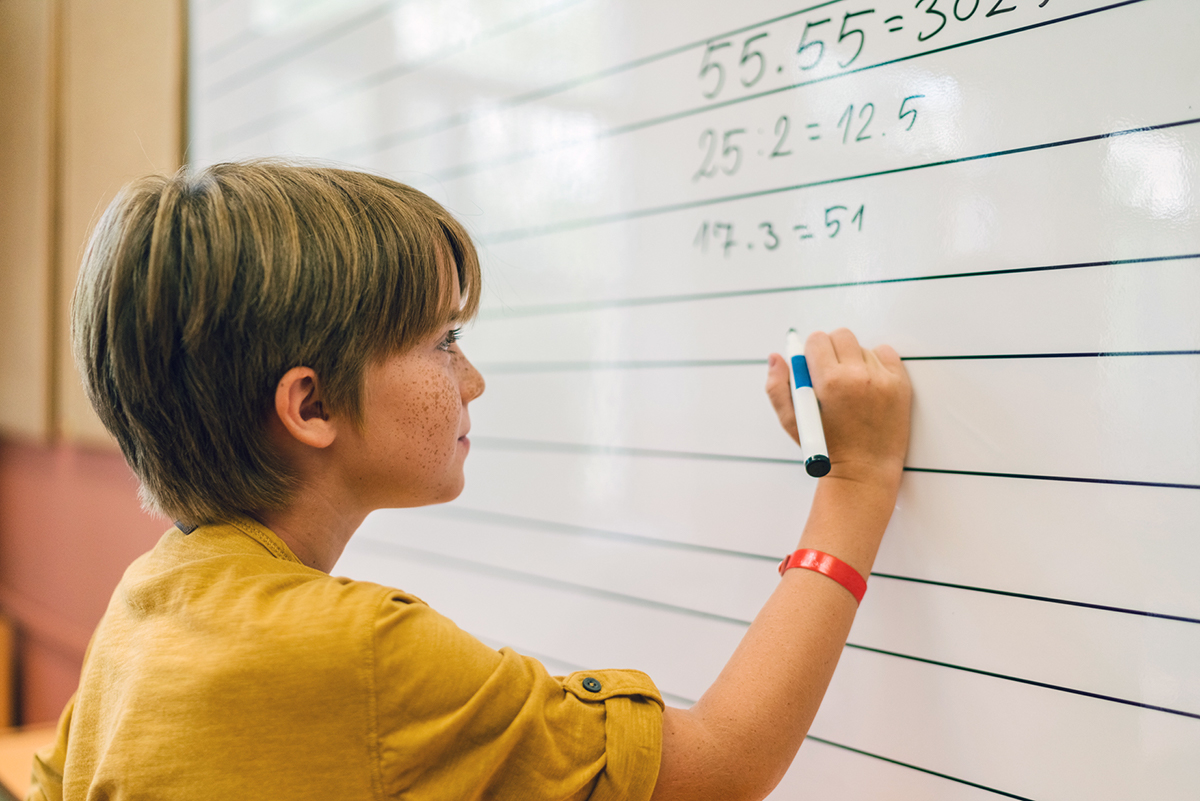 Math Identity
Students access deeper mathematical reasoning which promotes positive math identity
Built with active support for diverse classrooms
Designed to celebrate diverse cultures, backgrounds, and ideas
Centered around student-voice, active learning, and critical thinking
Rigorous lessons develop perseverance and positive math identity
View Sample Materials
Open Up Resources K–5 Math
Open Up High School Mathematics
Student Editions (Password: TNMath!)