Our Approach to Professional Learning
Open Up Resources exists to make the highest quality curricula openly accessible, allowing schools and districts to invest in much-needed professional learning through the lifecycle of implementation.
A growing body of research shows that pairing a curriculum adoption with strong professional learning designed around the materials yields tremendous outcomes. Open Up Resources provides professional learning and supports for teachers and leaders through:
In-person and virtual workshops
In-person and virtual coaching
Our professional learning community coaches and the OUR digital community
Professional Learning (PL) Offerings
We take a scaffolded approach to PL, meeting teachers where they are in their practice and building on their prior knowledge.
Our PL advances both instructional knowledge and professional practice with options that help educators:
Master the Materials
To ensure teachers connect with the curriculum and internalize "the math behind the math," we offer focused curriculum design launches, followed by unit launches that offer just-in-time support throughout the year.
Deepen Instructional Practice
As teachers build confidence with implementing new instructional moves—from succeeding with the Five Practices to exploring effective facilitation techniques, our customized PL will assist in making the shift from "sage on the stage" to "guide on the side" through topic-based design workshops and job-embedded coaching.
Cultivate Instructional Leadership
As districts build capacity around mathematics leadership, we will work with your district leaders to train and develop coaches to support the implementation and coordinate learning walks for leaders to develop "look fors."
Flexible Delivery
We offer in-person, hybrid, and virtual delivery. We also support train-the-trainer implementations. We tailor PL packages around district capacity and needs, and we'd love to speak with your team.
Our District Partners Say It Best
"The information was tailored to exactly what our site needed."

– Kimberly Kellam, Monterey Peninsula USD (CA)
"Coaching has been very helpful to me, and I have been able to use every strategy that has been introduced to me throughout [the] curriculum. Confidence is huge for me, and this has definitely helped me in that area."

– Heidi Stephens, West Carroll Parish (LA)
"I had to make real shifts in practice with this curriculum. First, I had to reduce the amount of time I speak. I had the habit of going over detail, so I had to learn to sit back and let kids work through the problems. I also had to stop jumping to a student's rescue. Now I let them struggle and collaborate with others around problems, rather than bailing them out right away."

– Deb Steffen, Evergreen Public Schools (WA)
Meet Our Providers
Open Up Resources K–5 Math
Coming Soon
Open Up Resources 6–8 Math
BetterLesson
BetterLesson provides the guidance, strategies, and processes teachers need to create learner-centered classrooms. The model consists of three phases of professional learning: TRY – MEASURE – LEARN, to support your successful implementation.
Pivot Learning / CORE
CORE provides job-embedded professional learning, including workshops, coaching and mentoring, to support effective curriculum implementation, including Open Up Resources 6–8 Math, so that evidence-based instruction takes root and leads to lasting change.
Open Up Resources Teaching Leader in Residence
Our Teacher Leader In Residence provides fully customizable professional learning experiences for schools and districts implementing Open Up Resources 6–8 Math. The Teacher Leader in Residence will meet teachers where they are in their implementation journey to identify and address specific areas of need and work collaboratively with teachers to develop solutions to ensure long-term implementation success.

Open Up Resources High School Math
Teachers and instructional leaders receive excellent professional learning directly from the curriculum authors, built on a robust framework, aligned with the Common Core Standards (CCSS) and the latest research and quality practices of Mathematics Education Professionals. Our approach to professional development mirrors the pedagogies and instructional design of the curriculum. To learn more about PL with the author team, contact us.
HIVE Conference
At HIVE, educators learn from curriculum authors and facilitators in an intimate, immersive environment with optional flex sessions to customize their experience. Multiple pathways are offered for each OUR curriculum to support learning at all levels.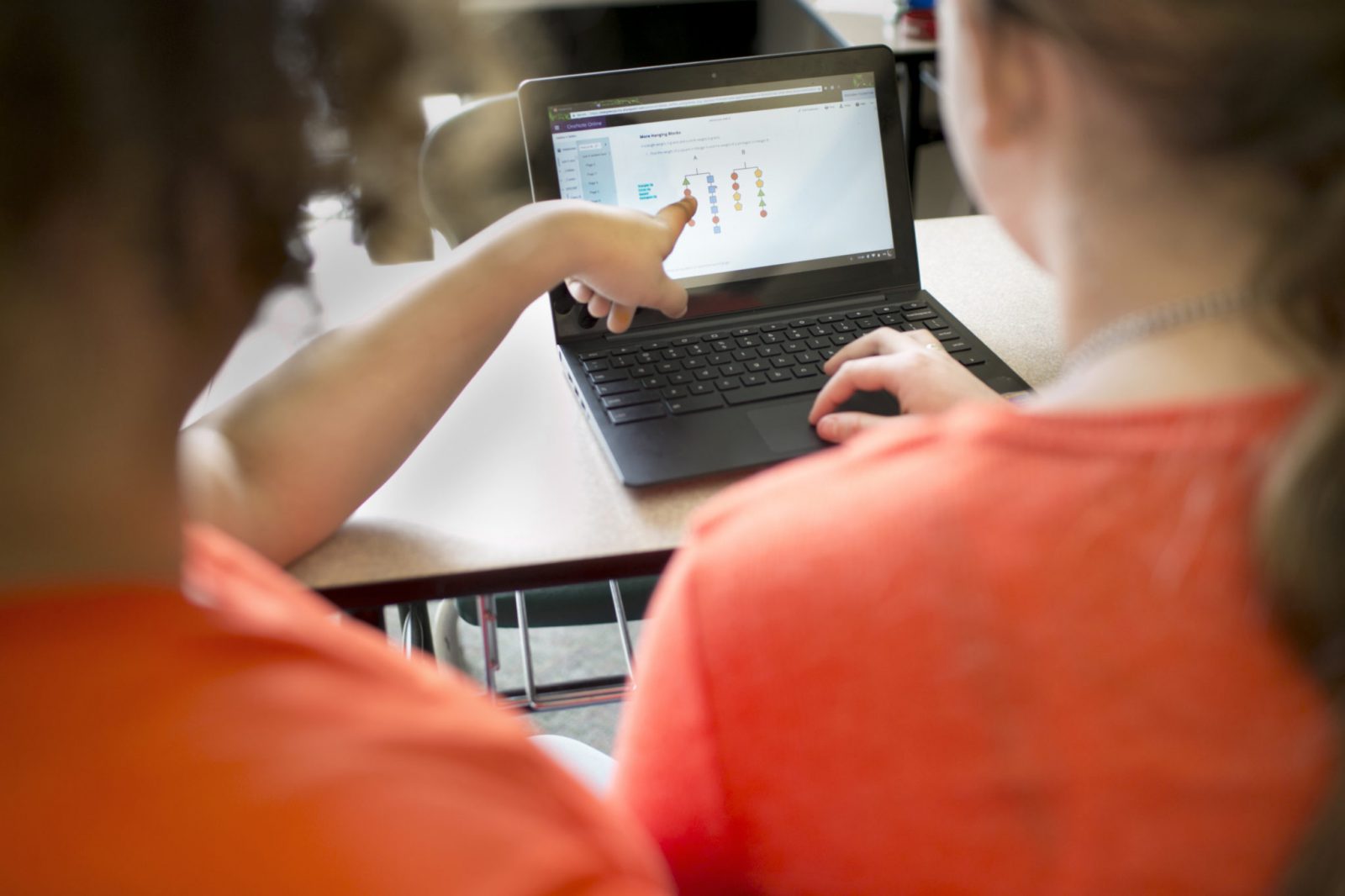 Join Open Up Resources Digital Communities
From recurring Twitter chats led by Professional Learning Community Coaches (PLCs) to private Facebook groups, the Open Up Resources digital community provides experience and knowledge to support teachers and leaders on their implementation and instructional journeys.